SML 1962 Gold Medal Alto Sax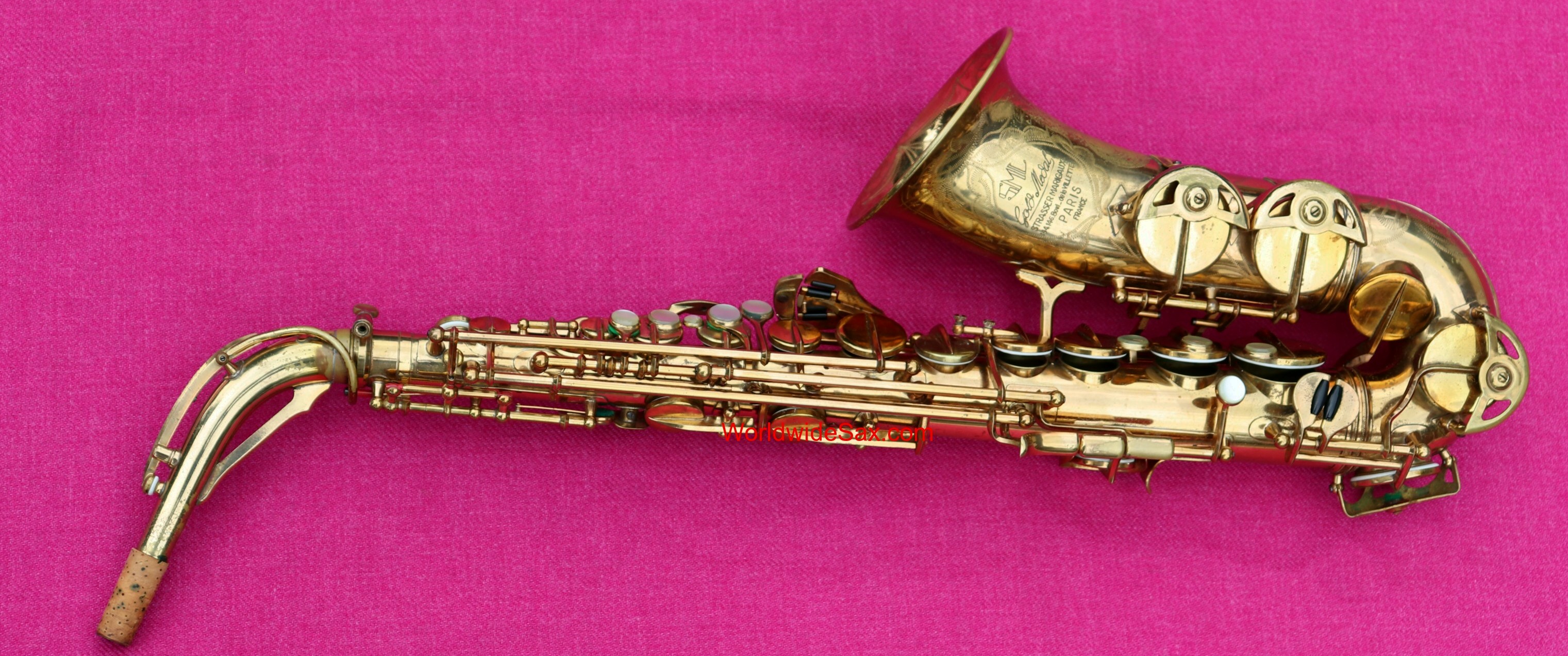 Year: 1962
Make: SML
Model: Gold Medal
Status: SOLD
Finish: Original
Serial Number: 17,691
(*bias note: I play on an SML alto)
A lovely SML Gold Medal (GM) with the engraving in the bell. Condition is overall good at 80% original lacquer showing mild wear and most on the bell. I see two main bumps/repairs to mention: the neck tenon has been resoldered nicely and the rear bow bottom has a hard dent. These have a softer lacquer and 2-3 key cups show some over heating. Don't forget all the SML features like screw adjustments and "Articulated G# on/off lever" too.
PADS: newer, white roo pads with domed metal resos with rivet.
CASE: Original hard case, tri-pack(clarinet insert no longer present). Zipper in good working order. It reminds me of the other French cases (Buffet, Selmer).
***Bias note: I play on an SML Rev D alto ...... I MIGHT WANT TO STASH THIS ONE FOR MYSELF, but that means that I would have to sell my personal Rev D...

Sound Files on similar SMLs:
1.

ALTOs_x4 --1931 Conn Deco Chu 246k, 1931 Conn Deco Chu 244k, 1960s SML-Pitchard Gold Medal 19k, 1974 Grassi, Sound File 4-2017

5:09

2.

ALTOs-1961-SelmerVI-93k, 1954-SML-RevD-10k, 1949-SML-Rev-C-75xx, Sound File 4-2016

4:18

3.

2:15

4.

ALTOs-SDA_KingSML

1:20

5.

PADs Sound File_-_SML-RevD-alto-14k-Pad_change_TanThick-to-BlackRoo-MPC-WoodwindCo075

2:52
Item #:WWSConSS2S0.0S0.00.04022.0-C0