Our Services
 Everything we aim to do is highly personalized and will require a few brief conversations.
Saxophones
Saxophone SalesWe sell saxophones from our inventory, local and international customer consignments; sometimes "As Is" or "Rebuilt" and/or customized to your requests. We can also help you sell your sax.
RebuildsA full disassembly and installation of new parts with coordinated upgrades per request. 
Playing Condition WorkA"Tune-up"--often referred to as "PC Work" or "COA". Although mostly for local customers, these adjustments are often paired with our "Full Oils" & cleaning option. Please inquire.
Mouthpieces
Mouthpiece SalesWe seek excellent vintage mouthpieces to sell that can possibly be customized to your liking .
Repairs & RefacingMajor to minor - Chips, cracks, toothpads, dents, curve/tip enhancements.
Mouthpiece PairingAfter a brief consultation, we can coordinate work on your mouthpiece or one from our inventory.
Consulting
Consignment & AppraisalWe are happy to help sell your sax on consignment! Also we can offer a Formal Appraisal, such as those needed for insurance ($75.00 in person).
VIP ScoutingIf we don't have what you're looking for, we'll help you find it! - long or short-term options. 
ResearchScan "The Vault" for past research on Sound Files or Comparisons. And, if we need to do a custom request with current inventory, I'd be happy to queue something up for you.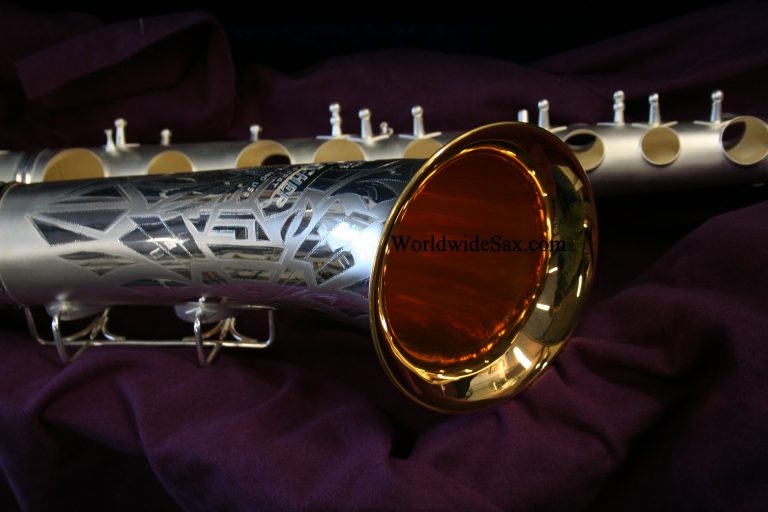 Restorations
Silver restorations are the most common. We do not "Re-Lacquer" saxes. While not every sax can qualify for the labor-intensive work of a Restoration, we have done more than a few sentimental projects to bring saxes back to life!  You don't need a 5-digit Selmer to warrant having this type of Restoration.
There are a variety of options in a WWS Restoration. The most common, and recommended one is "Silver" (shiny or Matte). But we've also been part of "Bare Brass"--shiny or matte, "Gold" -- shiny or matte, Nickel, and a blend of a few options.  Billing quotes are always customized, however, you'll certainly need to budget $3000.00 just to do yourself justice.

Personalized Service
Nothing brings me more joy than thoroughly helping my customers get what they have been searching to find. In such a specialized world, saxophones must meet your desires. Even if we don't necessarily need to customize all that much, I know that just being asked will help you confirm that your sax or mouthpiece is setup the way you need it to be.
I stand by the countless references of former & returning clients. You can count on WWS's expertise and care for your requests.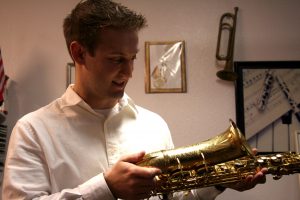 I can help you find the sax you're really after, even if it's not in our stock. You can hire me to filter through all the many that are for sale online... AND I can filter through my client lists as I know many saxes that are unofficially available for purchase. The VIP Scout List will put you as the priority person to know about a particular item that you desire. For a minimal $7.00 monthly fee, no one else has the first crack at that item you've reserved with me.
Also, don't forget to follow the WWS FACEBOOK Page for normal updates(Free) on new inventory listings!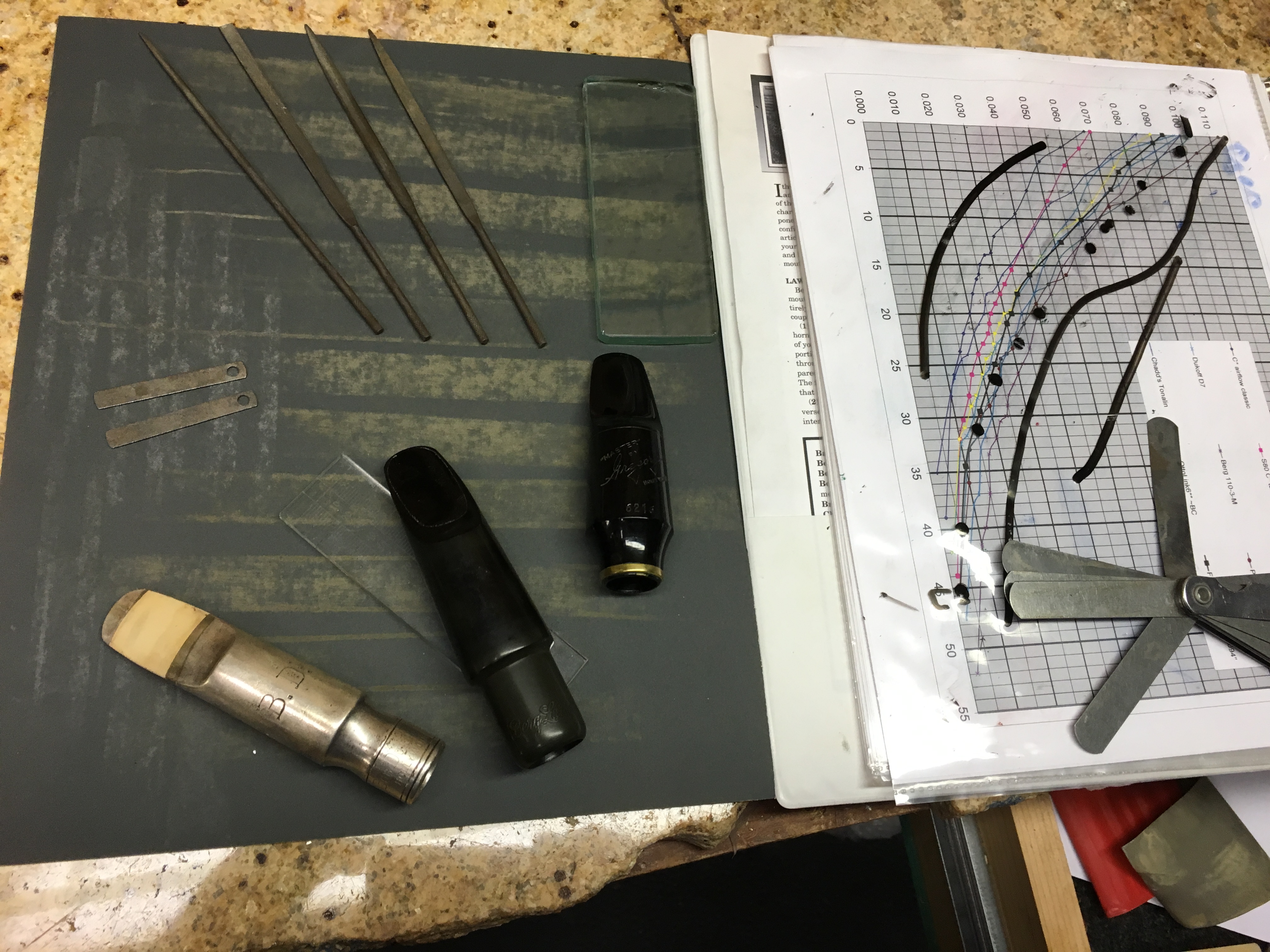 Repairs & Customization - Mouthpieces are a crucial part of the instrument and are highly personal. It truly is an art to craft the Tip, baffle, table and other parts of your mouthpiece to shape your sound.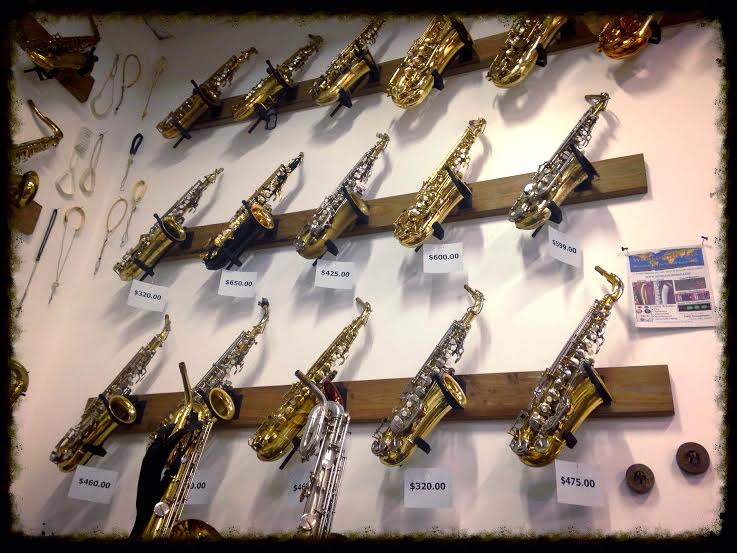 Currently for local Washington customers only, this wing of WWS is a service to the growing musicians. It continued out of my teaching passion as kids often came to class with unbranded saxes that didn't function properly.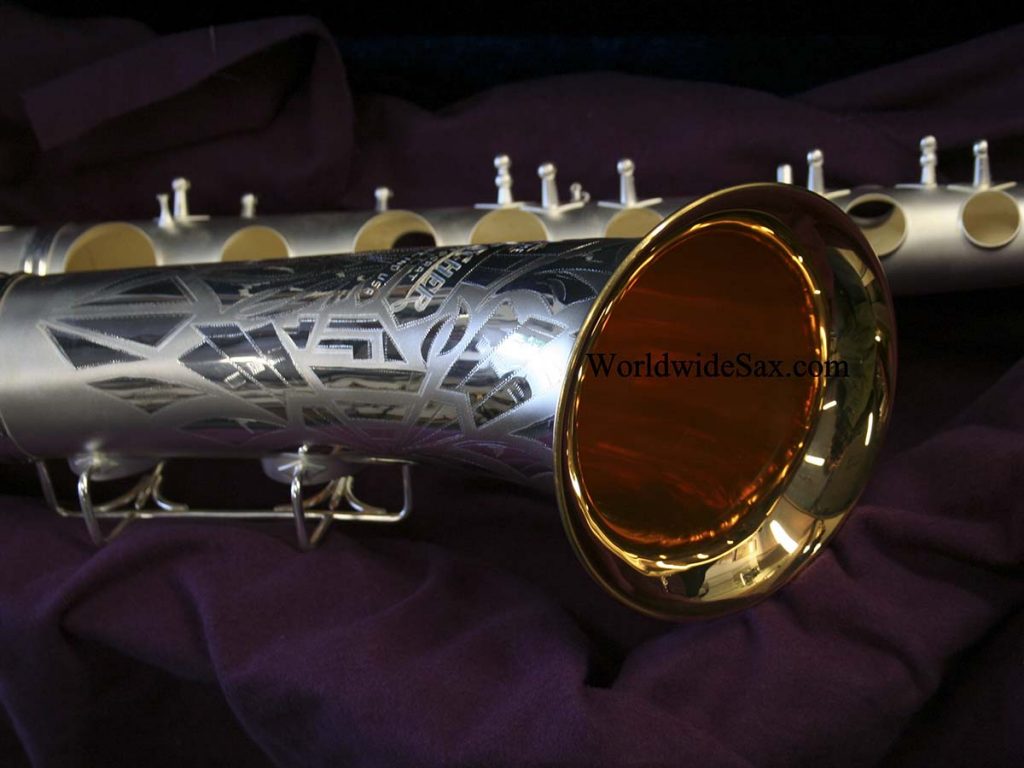 Spot plating on mouthpieces or saxes can be done in the shop. Heavy plating can be coordinated as part scheduled rebuild work. SILVER, GOLD, NICKEL, ROSE GOLD...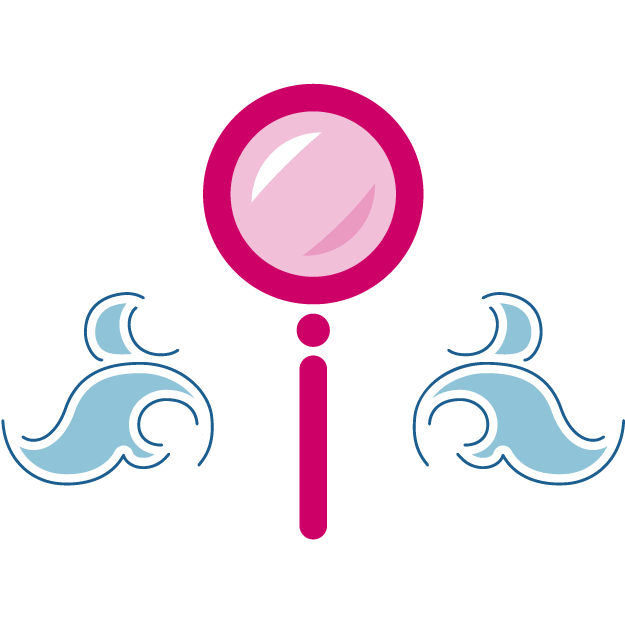 Inspection
Disassembly
Assessments
Special Orders
Wash & Clean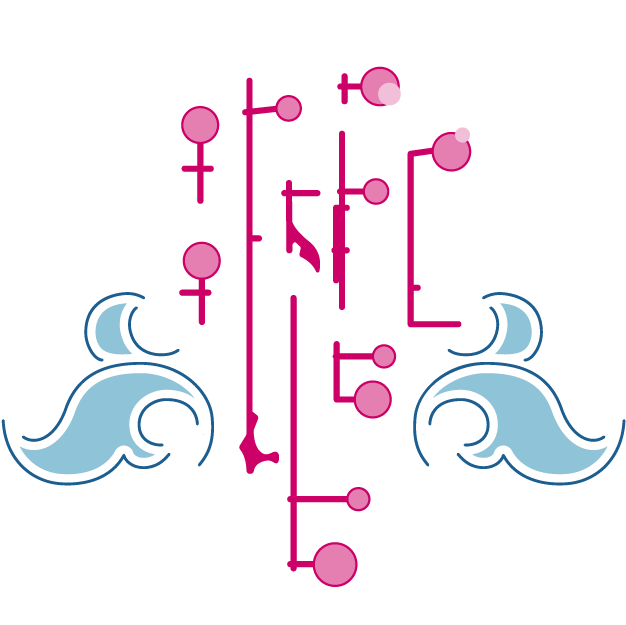 Keys
Repair Keys
Plating
Install Resonators
Replace Pads
Replace Corks/Felts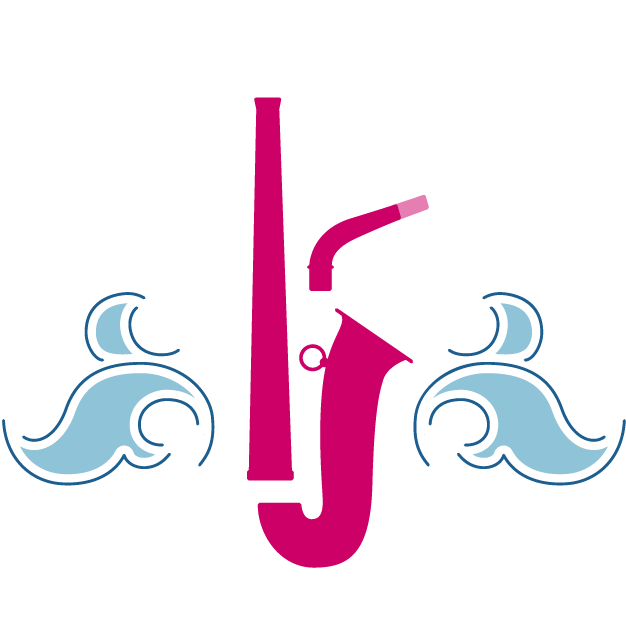 Body
Springs
Dent work
Alignments
Extras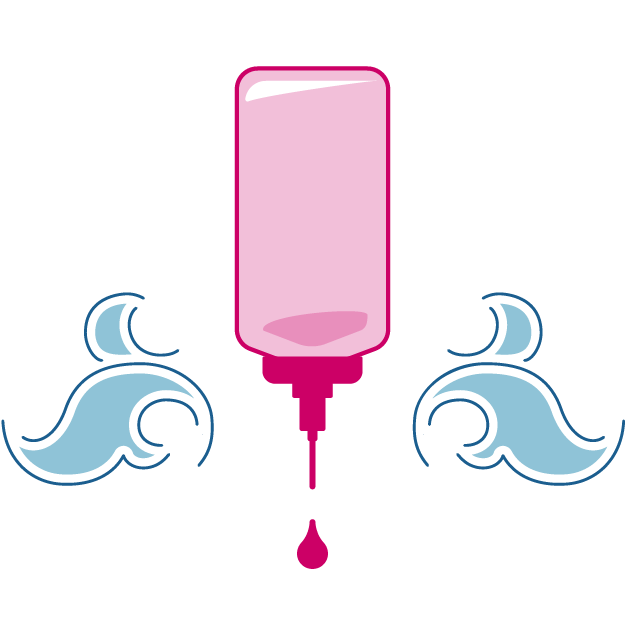 Assembly
Oils, Grease, Lubrications
Swedging, Screw Depths
Fitting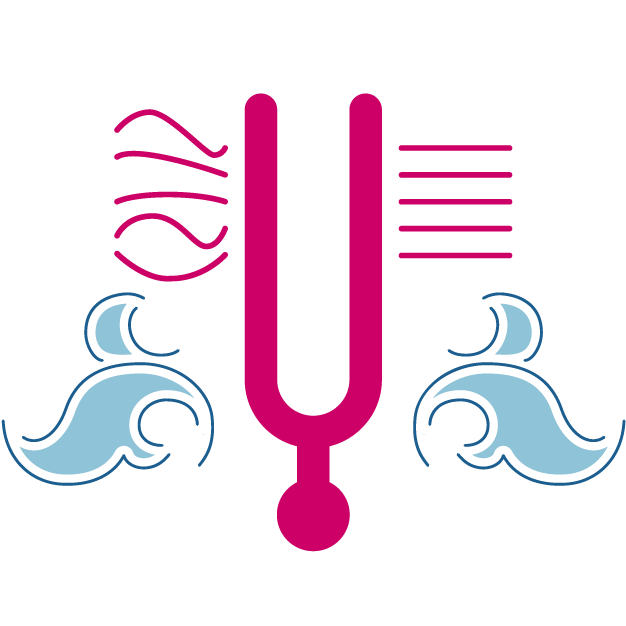 Playing
Sound & Action
Tuning
Play Test (3 days)
Final Adjustments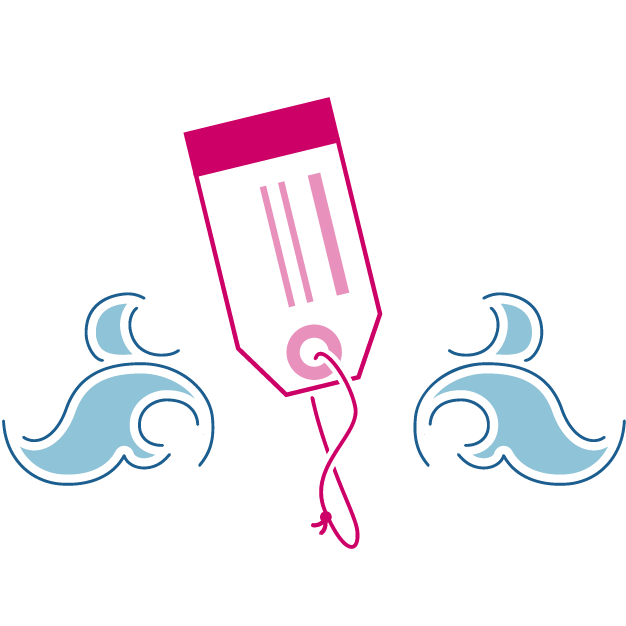 Delivery
Final Polishing
Secure Packaging
Shipment/Pickup
Complete Rebuild Pricing
Our WWS "Vintage Standard" Rebuild:
If your sax is...
of Lacquer finish
currently Silver/Gold plated
Altos, and Sopranos
$  1,299.00
$  1,399.00

Tenors and C-melodies
$  1,399.00
$  1,749.00

Baritones
$  1,539.00
$  1,889.00
*All WA residents will incur our WA State tax at 10.0% (as of May 2022).
I love connecting to my customers.
Use the new guide to get the ball rolling.