Now located in Tukwila, Washington - U.S.A.
WorldwideSax is a lover of saxophones. It is a preserver of history with a focus on expert repair. It is a research and educational tool for saxophone traits and differences.  We love educating people on how good vintage instruments are, especially for the value. WWS sells & refurbishes vintage saxophone collectibles and limited accessories.
We believe in hand-crafted craftsmanship because vintage horns were built with such; and many factory built horns today can lack the "soul" that was built into vintage saxes …by hand! We execute certain elements of precision and customization that only can be done by hand. We also believe that it's important to connect you with the sound and sax/mouthpiece that you need, regardless of my inventory in stock.
WWS  was created by Steve "Sarge" Stransky in 1997 and officially allowed to pass on to me, Chadd, his apprentice in 2011. While so much of today's work in still a one-man show by me, Chadd, I feel wrong claiming all the efforts and data that WWS offers -- it truly is a collaboration of many great minds and efforts even still to this day. I must give credit to mentors and friends: Sarge, Bob Carpenter, other great repair techs, players and countless lovers of vintage saxes who constantly teach me new things.
We offer decades of knowledge building the joy into your instrument. (See our Testimonials)
Silver restorations are the most common. We do not "Re-Lacquer" saxes. While not every sax can qualify for the labor-intensive work of a Restoration, we have done more than a few sentimental projects to bring saxes back to life!  You don't need a 5-digit Selmer to warrant having this type of Restoration.
There are a variety of options in a WWS Restoration. The most common, and recommended one, is "Silver" (shiny or Matte). But we've also been part of "Bare Brass"--shiny or matte, "Gold" -- shiny or matte, Nickel, and a blend of a few options.  Billing quotes are always customized, however, you'll certainly need to budget $3,000.00 to do yourself justice.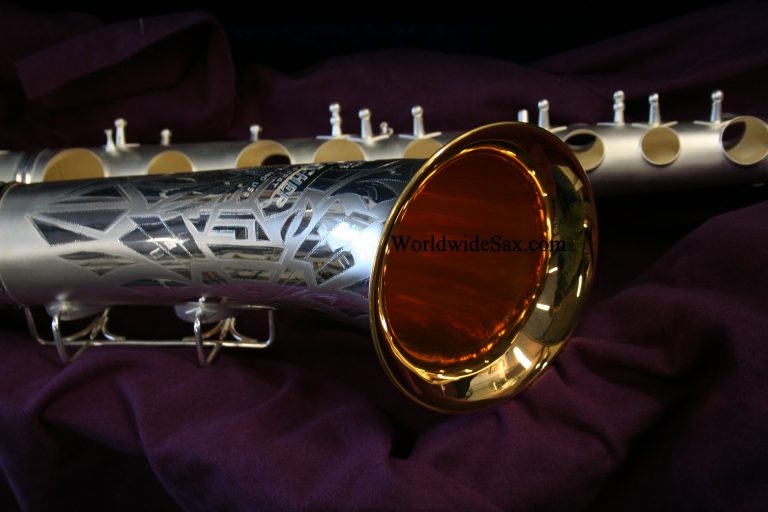 Featured Sound Files
1.

TENORs-4xKeilwerths- The New King #47k, Tone King #55k, Tone King Special #53k, Couf Superba 1 #79k - MPC Berg108-2-SMS - Sound File 6-2020

2.

TenorMPCS-5x_Tonalin5-085,_Ebolin3star-074,_Tonalite3-GreatNeckNY-072,_PersonlineS4-077-rubber,_Selmer-S80-Cstar-074,_Sound File 4-2016

7:04

3.

SOPRANOs-Conn1924WonderI_Yani-Buescher400-VIcopy1981_Buffet-SA18-20_1940s50s-2889

6:02

4.

TENORmpc--x6_DG_BLm110_BL110_Pnz_Duk

5:50

5.

LIGATURES_x11

8:03

6.

TenorMPCs-OTTOLINKS_Master96_4star88

5:00
Want more? See: Sound Files for hundreds of other audios!
The kind words from our clients: