1931 Conn 6M Transitional Alto
Burnished Gold Plate, Full Naked Lady
From Bob Carpenter's Collection:
Year:  1931
Make:  Conn
Model: 6M, Art Deco
Status:  For Sale!
Finish: original Gold
Serial Number: 246,906
(On Consignment)
Exquisite, Rare, Beautiful. Is there anything that I can really say here? This deluxe 6M is one of the first as they came off the line. The early era didn't have the full back pants guard and the pinky table was changing from the NW2 into the 6M version.
In original gold plate and in fantastic condition. Bob kept it locked in the case most of his ownership. It has the steel needle springs on old pads.
CASE: Yes.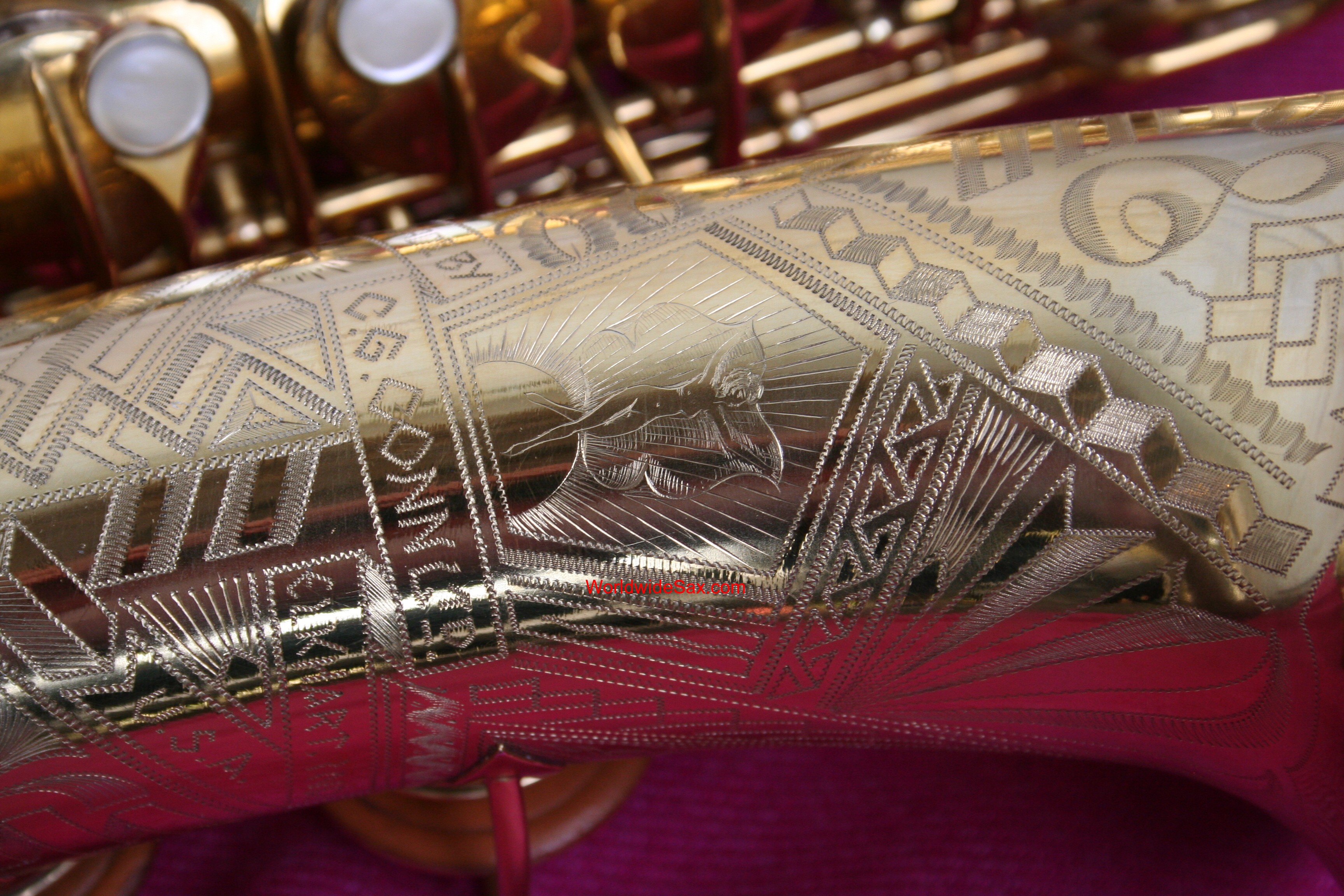 Item #:WWSConBC5W5.0W1.04201.9