Dave Guardala DG Studio, Tenor
From Sarge's Collection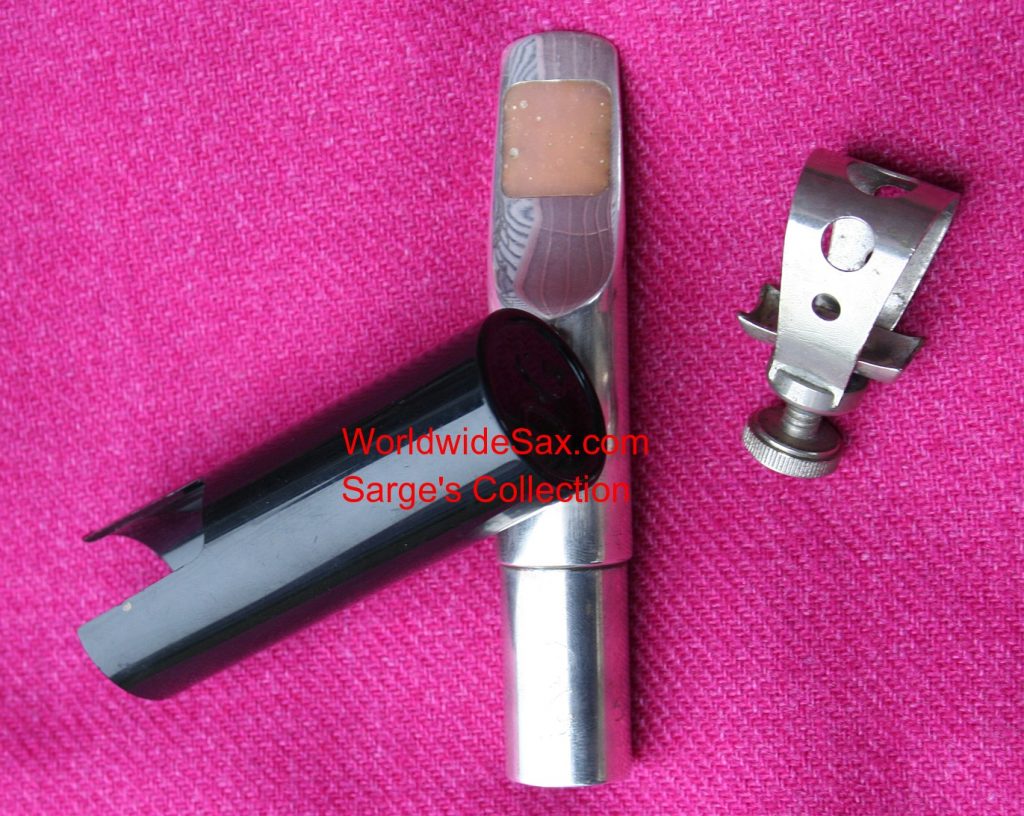 Make:  Dave Guardala
Model:  DG Studio
Serial:  #5432
Tip-Size:  0.112"
Facing:  Original
Status: Sold!
Yep. The Bomb right here. The handmade greatness, # 5432 with "DG" on the front. Original tip @ 0.112". although there is evidence of work in the baffle, I can almost guarantee that Sarge and Bob would never have touched it. That leads me to think that it happened in the handmade process to create the optimum smoothness because you can see how it ties in with the machine marks above and below it--silver plated. The sound is awesome; made to mimic King Curtis--Sarge's favorite--there is a high baffle and cutout. The Brecker handmade model screams! Very bright with strong power and depth, super free blowing. Comes with original ligature and a plastic DG cap.
Item: SSP
Original Guardala memo:
"STUDIO: This is the third brightest of the tenor models. It has tremendous volume with unexcelled resonance and a full and balance frequency response. This model incorporates a high baffle with a medium bore. the sound of this model is clearly demonstrated by Michael Brecker in the period 1979-1982 [brecker brothers band]. The studio can be used for all types of music a 'Studio Man' would encounter from Fusion to Swing, hence the name. This is our middle of the road mouthpiece."