Jupiter 'JAS-869SG' Eb Alto
An Intermediate/Step-Up Sax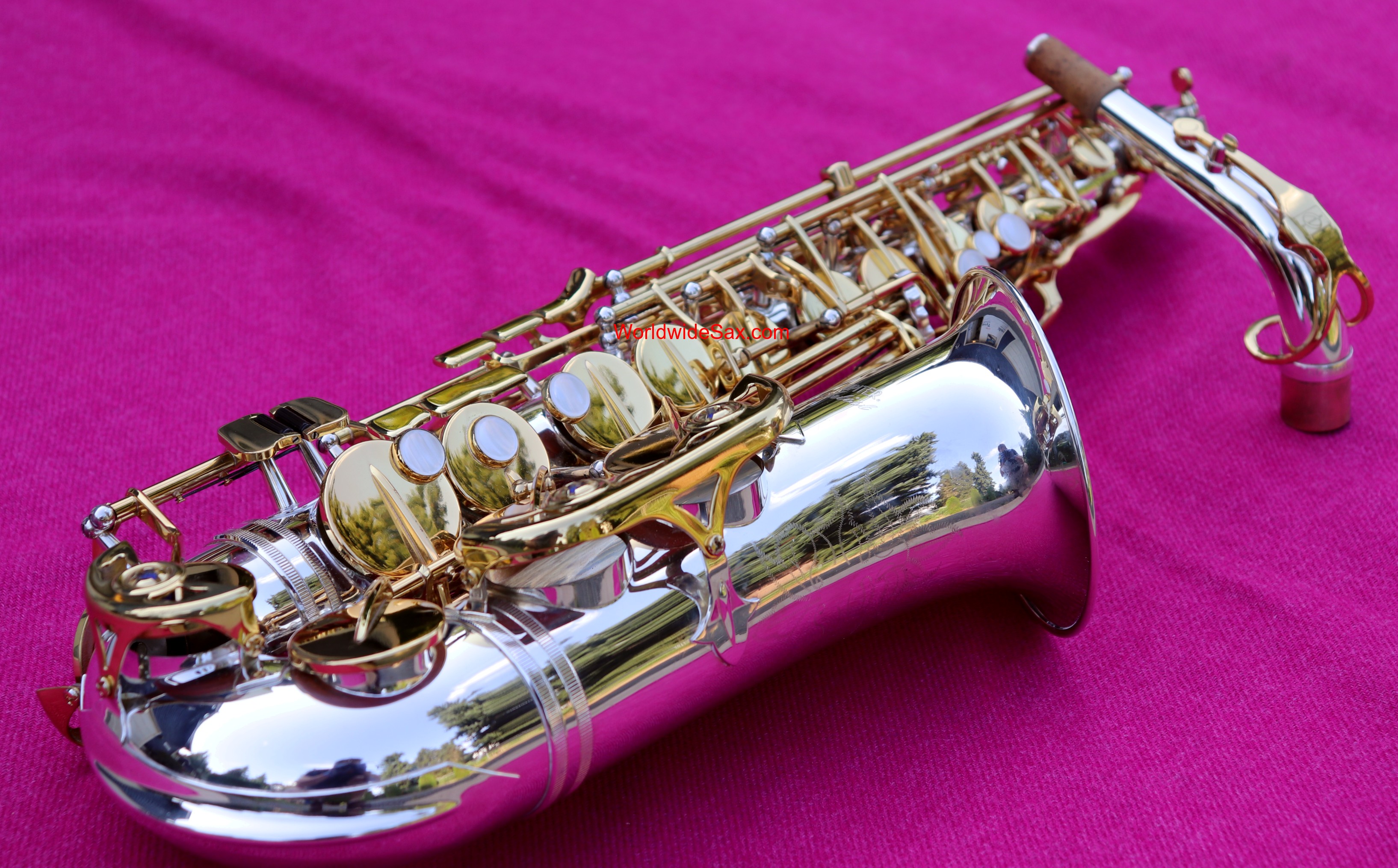 Year: 2000+
Make: Jupiter
Model: JAS-869SG
Status:  SOLD
Finish: Silver Body, lacquer keys
Serial Number: N07,0xx
I like these as a great intermediate sax. Great Ergos, high F# key, nice new case. Made in Taiwan, Model JAS-869SG.  Sterling silver neck!  These have fast action and you'll love it over any student sax. They play a little louder with power and presence - from the silver neck.
PADS: Currently in factory pads that come with slight-domed metal resonators. These have lots of life left and you'll be happy with them for years. Changed the Eb pad and inspected for other alignments & oils as needed.
Cosmetic Rating: 9.0 -- Quite nice - minor tarnishing to note on the silver body, but it cleaned up nicely!
CASE: a New Protec MAX case.
Freshly polished, cleaned, and ready to play!
Item #:WWS07E.1E5.65.04221.9-C0