Vigilante "Annihilator" Tenor Mouthpiece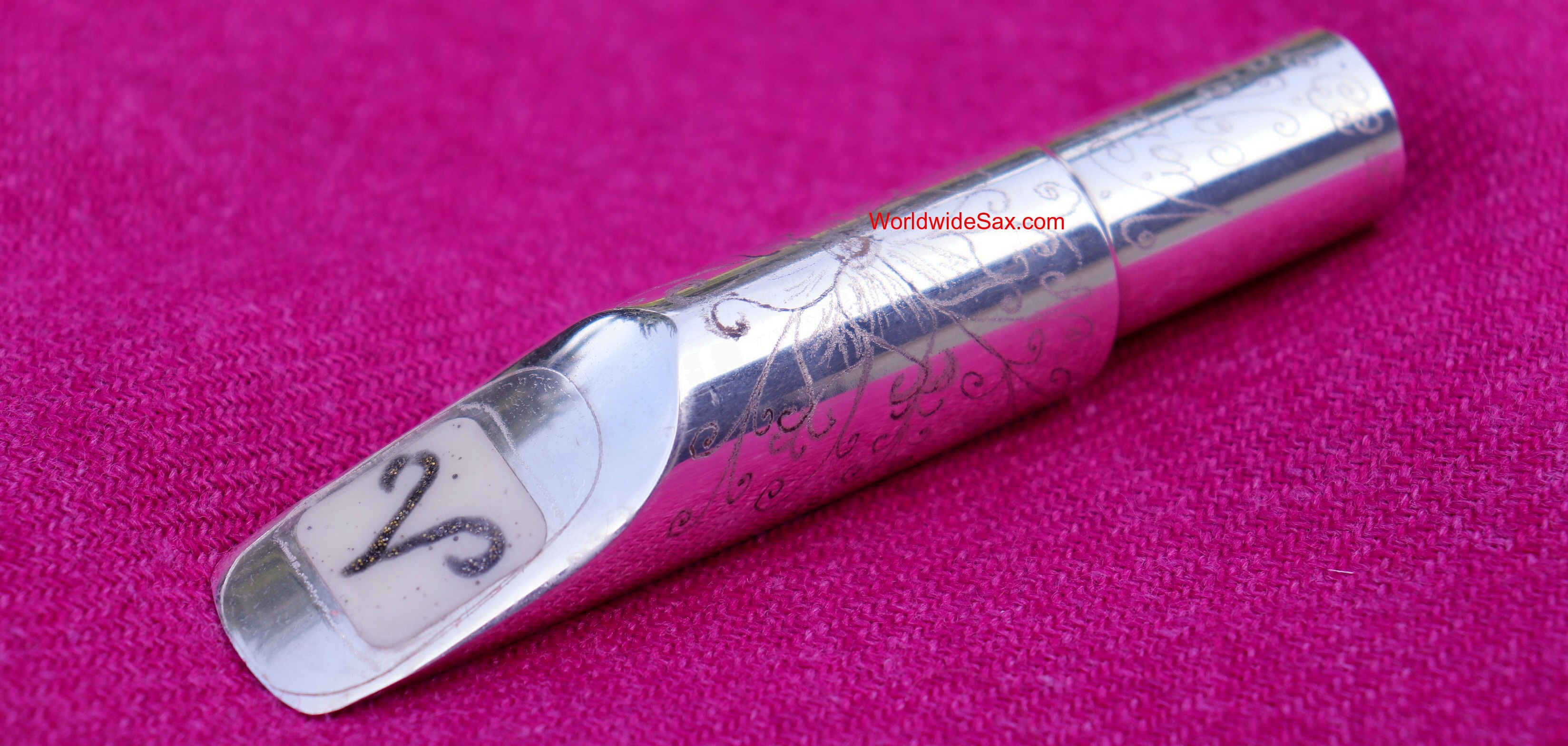 Make: Vigilante
Model: Annihilator
Number: N/A
Era: 2000+?
Status: Gone
Ligature: Yes, selmer
Facing: Original
Tip-Size: 0.111"
(On Consignment - Plays Fantastic!)
Have you been looking for a Guardala?! This is one of the closest options in the current market... and it can save you a little money instead of an original. It also reminds me of my hard rubber Berg but with a super charger!
To label this one another way: This is the engraved version of the Annihilator, fat body tenor with the open bore.
This mouthpiece plays fantastic with an excellent response; it's free blowing! This version has the "open bore" (see below; which means the chamber is wider in throat.) that helps with warmth in the tone and limits the resistance (free blowing). It is silver plated and has the added floral engraving ($50 additional cost) and markings on the shank that appear to be:
"Vigilante N - S - A
1.21 B.M.D. 4.13.N."
TONE: LOUD, big, warm, fat, full, cutting yet warm.
***Just make sure you can afford it once you plan to try it because you might have a new love!
Manufacturer's memo:
"Open Back-bore: Pieces without this Ring in the Back-Bore will be slightly warmer, yet more free-blowing"
"*This fat bodied mouthpiece is similar in baffle and bore to the New York Studio with a slightly darker sound created by a larger outside body mass."
http://www.vigilantemouthpiece.com/tenor-mouthpieces.html
The ligature is a vintage Selmer that has been lightly formed to the top ridge shape. And the Rovner plastic cap has been modified with some duct tape to be useful.
Sound File on this mouthpiece:
1.

TenorMPCS-Berg-Larsen-'110-0-M'-1970s-Straightbill-112-Dukoff-D8-Nickel-Plated-Brass-113-Vigilante-Annihilator-NY-111-SOUND-FILE-2019-with-Jonny-U
Item: ConsignJU00.00.05291.9-C0