B&S "Blue Label" Tenor Sax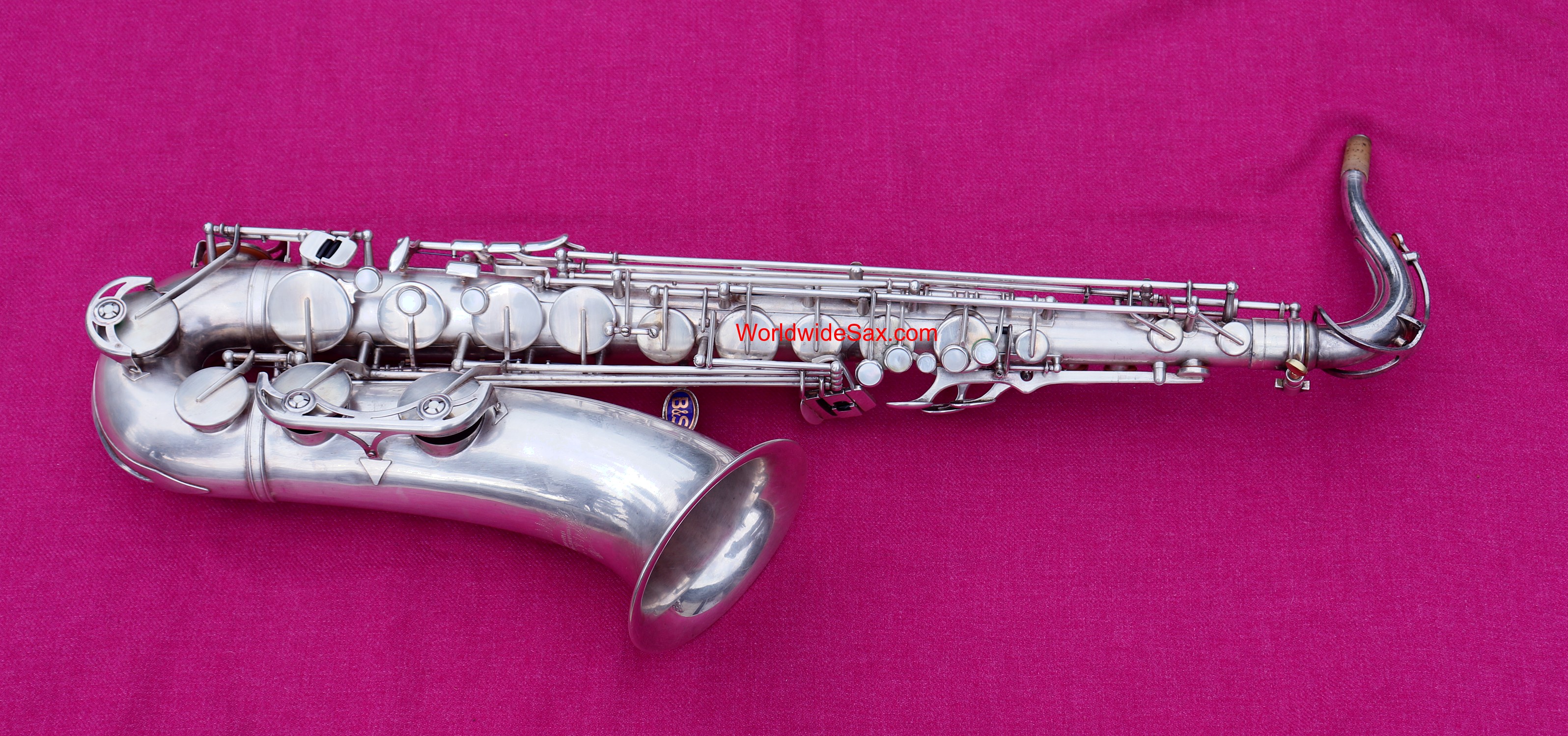 Price: SOLD
SOLD BEFORE PHOTOS WERE TAKEN!
Year: 1984-98 (90?)
Make: B&S
Model: Blue Label
Status: SOLD
Finish: Silver Plate
Serial Number: 8,378
The B&S saxes are less known, yet they maintained as consistent quality over the years. This main line was built from 1965-98 and this is at the later end of the run by the serial number. Getting the exact year is possible, but harder than most saxes. But I can say that it is post-1983 for sure. I have an educated guess at around 1990.
The ergos are a bit different. Even as a player/technician who jumps from many models, it takes me a few passages of music to adjust to these. They aren't terrible, just different in the alignment of your fingers.
Built by B&S (VEB Blechblas- und Signal-Instrumenten-Fabrik) .
PADS: The pads are in excellent condition and the sax plays great.
CASE: Comes with the cool, vintage case in functional shape, but I don't trust these latches much.
For the best B&S write up, I encourage you to see Helen's work on European-made saxes!
Sound Files on this B&S Blue Label!
1.

TENORs-4x-SMLGoldMedal_Julius-Keilwerth-Tong-King-Special_BS-BlueLabel8378_Jupiter889-Meyer-6M-mouthpiece-Sound-File-5-2020
Item#: WWS04.8ES7.5ES7.05042.0-C60