Dave Guardala DG Studio, Tenor #5496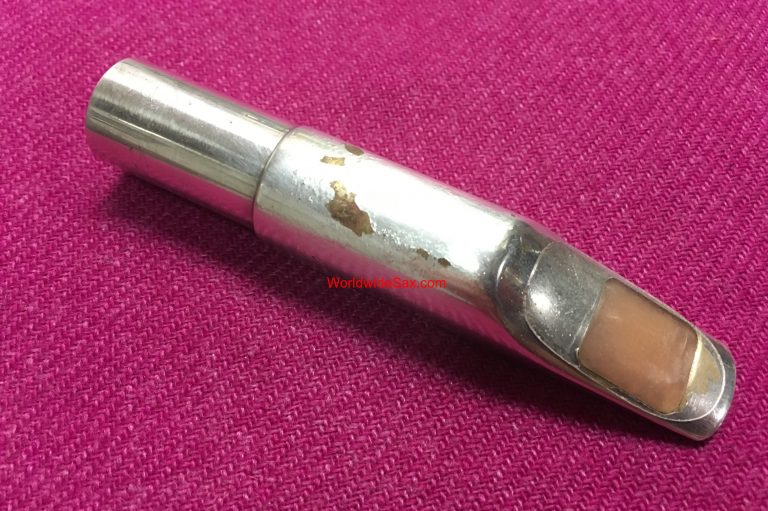 Make:  Dave Guardala
Model:  DG Studio
Serial:  #5496
Tip-Size:  0.111"
Facing:  Refaced - WWS Enhanced
Status: Sold!
Original Guardala memo:
"STUDIO: This is the third brightest of the tenor models. It has tremendous volume with unexcelled resonance and a full and balance frequency response. This model incorporates a high baffle with a medium bore. the sound of this model is clearly demonstrated by Michael Brecker in the period 1979-1982 [Brecker Brothers Band]. The studio can be used for all types of music a 'Studio Man' would encounter from Fusion to Swing, hence the name. This is our middle of the road mouthpiece."
Sound Files on a similar Guardala:
1.

TENORmpc--x6_DG_BLm110_BL110_Pnz_Duk

5:50

2.

TENORmpcs-Guardala-Bril-DukD8-WAg-Wo

2:29
Item: WWST4.5S0.6101.6-0C60